Best Homemade Pumpkin Pie Recipe and Recipes
Photo by Warren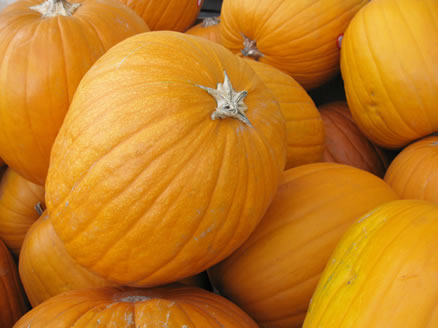 Pumpkin Pie Recipes for the novice and experienced baker.
Know what it takes to bake a Great Pumpkin Pie.
You are in the right place for How To make the
best homemade pumpkin pie
you might have ever tasted.
Pumpkin, the famous winter squash
Pumpkins are the most famous of the winter squashes. That is right pumpkins are a vegetable. They come in various sizes, color and sweetness. The most common familiar color is orange.
Do not use
Jack-O-Lantern (Huge)
pumpkins for pies.
Special pumpkins are used for making pies. They are called pie pumpkins or sugar pumpkins. They generally weigh two to four pounds. There flesh is sweeter and less stringy.
History on Pumpkins
The tradition of eating pumpkin at Thanksgiving came from the Pilgrims, who settled in New England.
The custom was to serve the pumpkin with its head and seeds removed. The cavity filled with milk, honey and spices. It was then baked until tender.
Now the pumpkin is served at any time of the year and pureed, either fresh or canned. This is used to make sweet golden pumpkin pies.
Canned pumpkin ranking:

First Place is One-Pie canned pumpkin.
Taste – One-Pie version is a"creamy" texture with a"mild sweetness". The puree is wetter and not as "pumpkin-ee".

Second Place almost tied for first place is Libby's canned pumpkin.
Taste – Libby's is a denser "texture" and "sharper" pumpkin flavor. The puree consistency is good and dryer which is probably why the pumpkin taste is stronger.


Third Place is Trader Joe's Organic canned pumpkin.
Taste – Joe's version seemed to have a "squash-ier", less sweet taste.The consistency is smooth with a good pumpkin flavor. The puree has a bright orange color that looks great in a baked pumpkin pie.


Last Place is Farmer's Market organic canned pumpkin.
Taste – Not good for its unpleasantly "vegetal" and "chalky" flavor.

How to choose a Fresh Pumpkin for baking in a pie:
Use a pie pumpkin, sugar pumpkin or a bright colored butternut squash for real fresh pumpkin pies.
Do Not use anything huge. Their flesh will be bitter, tough and stringy.

Choose a pumpkin that feels solid and heavy for its size.
Choose a pumpkin that has consistent orange coloring throughout.
Turn the pumpkin over and place pressure on the bottom with your thumbs. If it flexes or gives your pumpkin is not fresh.
It should be free of blemishes. Look for soft spots, mold, wrinkles or open cuts that would indicate damage or early spoilage.
Choose a pumpkin with a solidly attached stem. A green stem indicates a freshly harvested pumpkin.
Can you freeze your homemade pumpkin pie?
Yes, dear you can. But, learn how to freeze your fully baked pumpkin pie. There is a right way and there is a wrong way.
Some say NO because freezing the pie will ruin it and make it taste funny. The results of the pumpkin pie will be a watery filling after thawing and a soggy crust.
How to reheat your pumpkin pie in a microwave oven is critical and easy if you know the basics. The first thing to know is that microwave ovens do not heat things evenly. MORE…
How to know when your pumpkin pie is done baking:
a) Give it a little shake and the very center should jiggle a little bit. The filling should still be firm but wiggle some in the center.
b) Or take a temperature in the center, and it should register about 175° F.
The filling will still cook a little when removed from the oven. If you wait until the center is set, it has over cooked. You will get cracks, especially along the edges of the filling.
Interested in Pumpkin Pies?
Homemade Pumpkin Pie Recipes

A pumpkin pie made with real pumpkins, not that old canned stuff..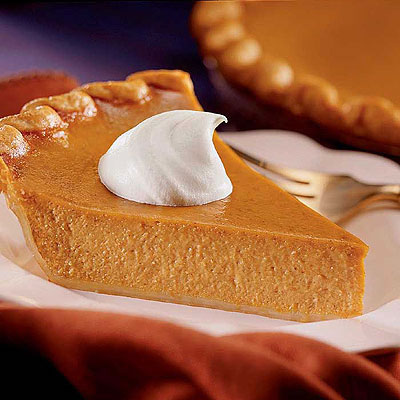 Libby´s famous Pumpkin Pie recipe with pictures every step of the way. And in Danger!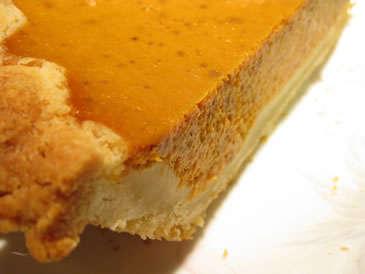 A creamy Pumpkin Pie with a delightful sweetness from scratch.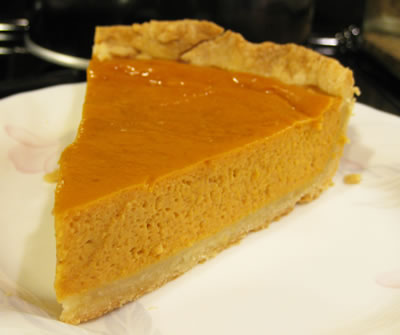 This pumpkin pie is not only comforting but also guilt free.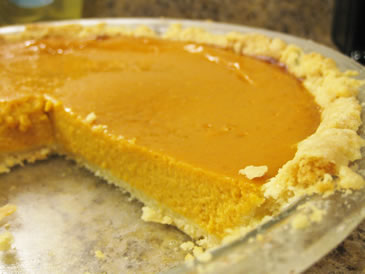 You baked a whole pie and could not finish it. No problem. Freeze it..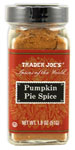 What's in it? There are, of course, many variations of this spice.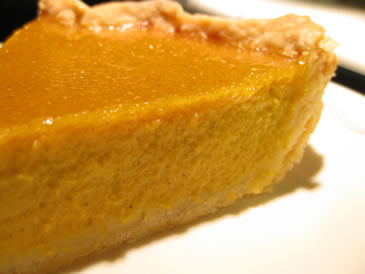 A pleasurable Pumpkin Pie that is not a chore to make.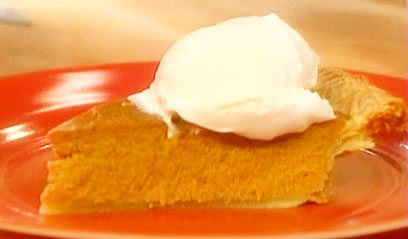 I have warm memories for this pumpkin pie.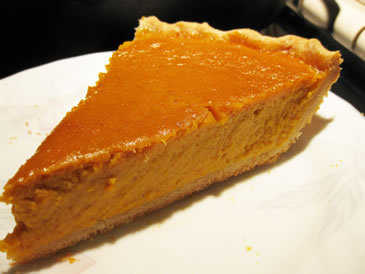 Bake a pumpkin pie for less than three dollars, but beware! It is from China.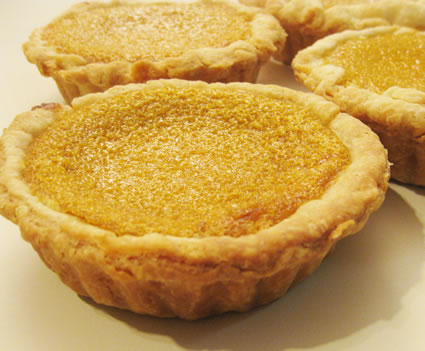 The number one reason why your pie filling cracks is it was over-cooked.

Over a dozen pumpkin pie spice recipes or learn to create your own.

Vintage Pumpkin Pie Recipes
These homemade pumpkin pie is nostalgic of the 17th century.
Can not eat eggs. No problem for this vintage pumpkin pie.
You got to know what you are missing from the 1800s.
Pumpkin pie made from fresh pumpkin. No canned pumpkin puree for these ladies.