Star Pies: The Next Generation – pies of tomorrow
Photo by Warren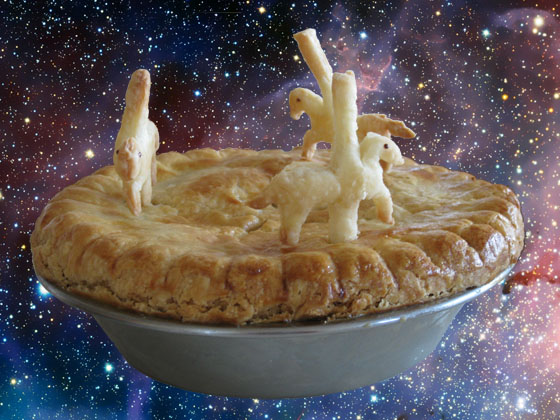 The Next Generation Pies
The most innovative pies are now being made. We are baking pies where no baker has gone before.
We have the technology, the passion, and the baking skill to create pies that will fascinate even the most adventurist belly on the planet.
Pies are more adaptable than cake
Pies are more versatile than cupcakes or cookies. Why so. With pies we have more materials to work with: the crust, the filling, and the form.
As pie bakers, we take these things for granted. We all have followed the tradition of round pies in round pans. Okay, some of you are using rectangular pans for your tarts.
Competition with cakes and candies
If any of you enjoy watching Food Network, you'll notice cakes and candies taking on form and function beyond what was ever imagined to be feasible.
Well now it's the pies turn. I'm going to transport myself to the future and re-write the rules on pies.
A serious pie baker
will find this
very informative.
Welcome aboard
Are you ready to join me on this fantastic voyage to pies of the Next Generation? Then hop on my pie shuttle to the imaginations of this baker.
Not going to always go right
Disclaimer:
You need to know that not only will I post my successes but also my failures. Knowing the challenges I encounter and how I overcame them will allow you to learn, maybe more so, from my mistakes.
Maybe you are a pie crust expert and want to know what we have to say about the subject. You too will find new ideas and trends to sharpen your skills.
The Next Generation Pies – For Now and the Future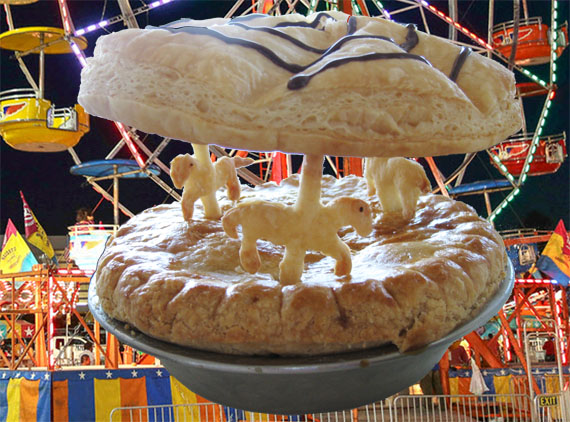 This easy carnival pie will bring the kid out of you, if not a kid already.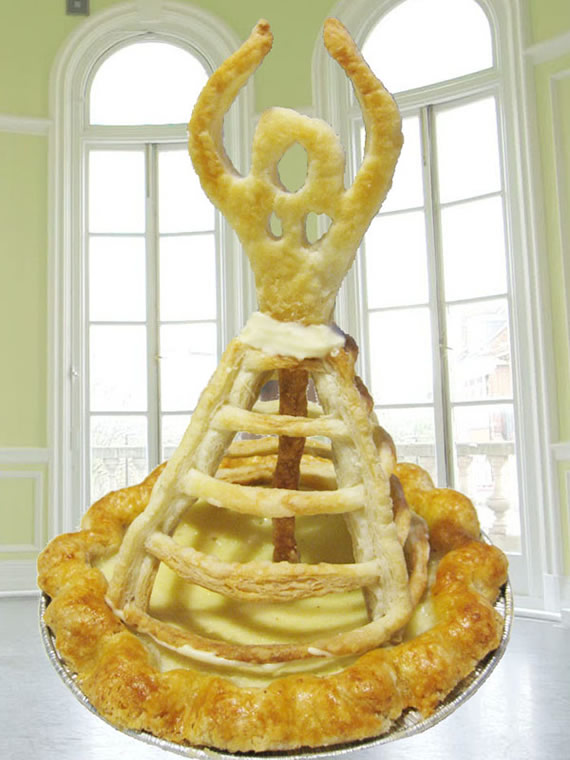 Using pie pastry to build a dancer on the pie.
Vintage Pie Crust Tips for the Next Generation
Be sure to read through it. It is very informative if you want to brush up on your pie skills.
Very nicely done. Notice how things have not changed much.
Here is a short cut to making puff pastry that works out very well for a pie crust.
If you can master this pastry, you are licensed to call yourself a pastry chef.
I purchased this puff pastry pie recipe from an African American cook.
This is a funny way of adding flakes to your pie crust. It is almost as if the baker forgot to.
It includes steps in washing your butter. Yes! You read it right.
The pie crust recipe is designed for pies that contain watery liquid fillings like custard or pumpkin.
The icing glaze for your pie crust will add another delicious variation to your list of pie crust recipes.