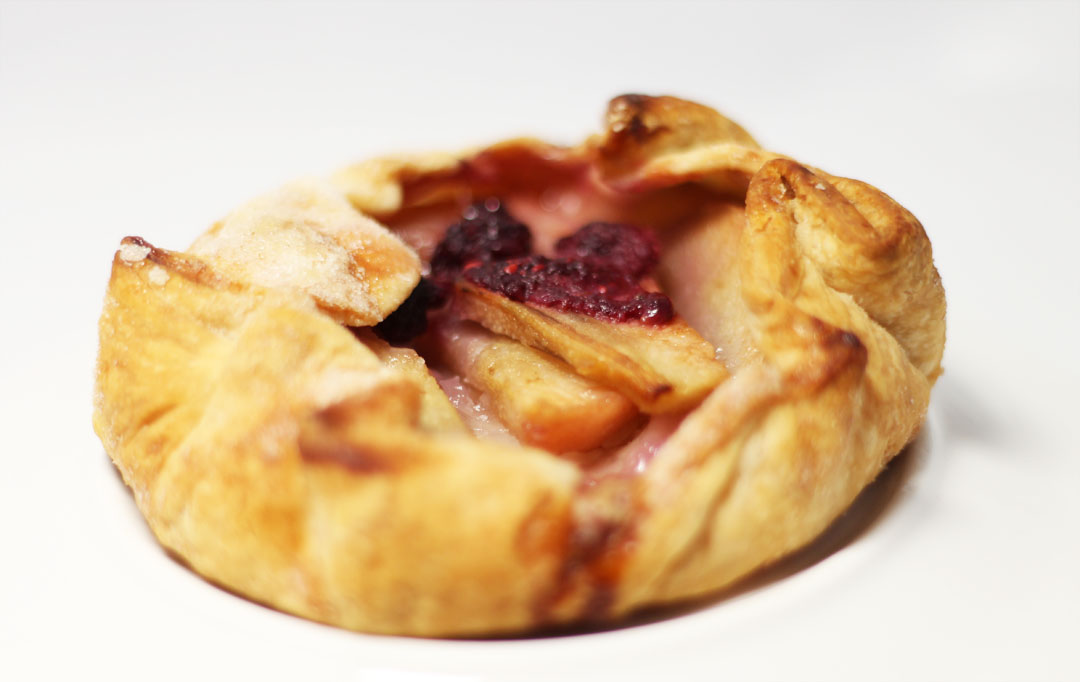 About Downtown Bakery & Creamer
This bakery is one of the original establishments to devote all of their ingredients to be organic. It has been over 30 years and they have no plans of changing their founding ideas.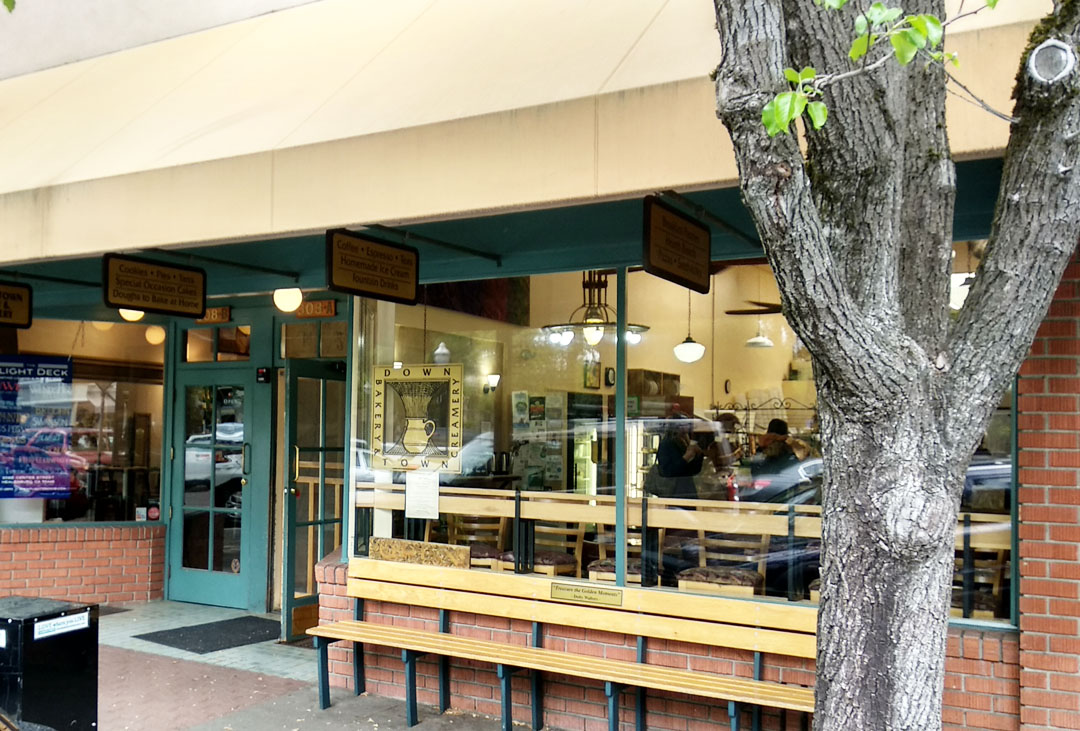 Downtown Bakery & Creamery opened in Healdsburg in 1987. This placed attracts the friendliest people around. People here are so content with the goodies they are filled with joy.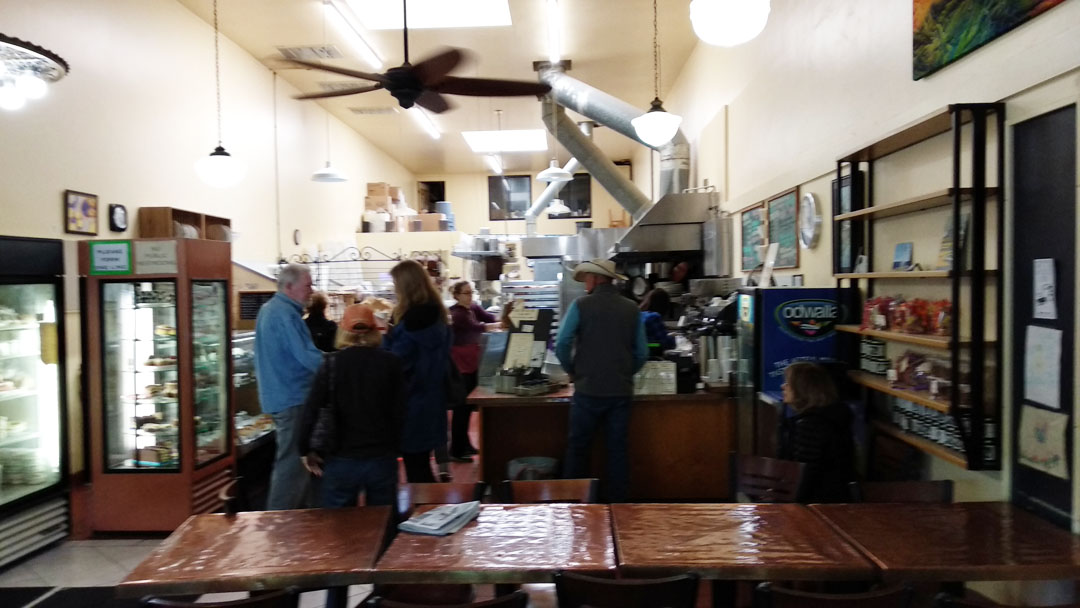 Three from Berkeley
The original three partners were colleagues at Chez Panisse restaurant in Berkeley. Their goal was to apply the sustainable practices pioneered by Chez Panisse at the bakery. Now Ms. Kathleen and her kids continue to provide their customers with food made with the best local, organic ingredients they can find every season.
Sticky Buns and Tarts
Downtown Bakery is world know for their 'Sticky Buns'. However, don't past up the fruit tarts. It's made with a buttery crust filled with farm-fresh organic fruit and berries.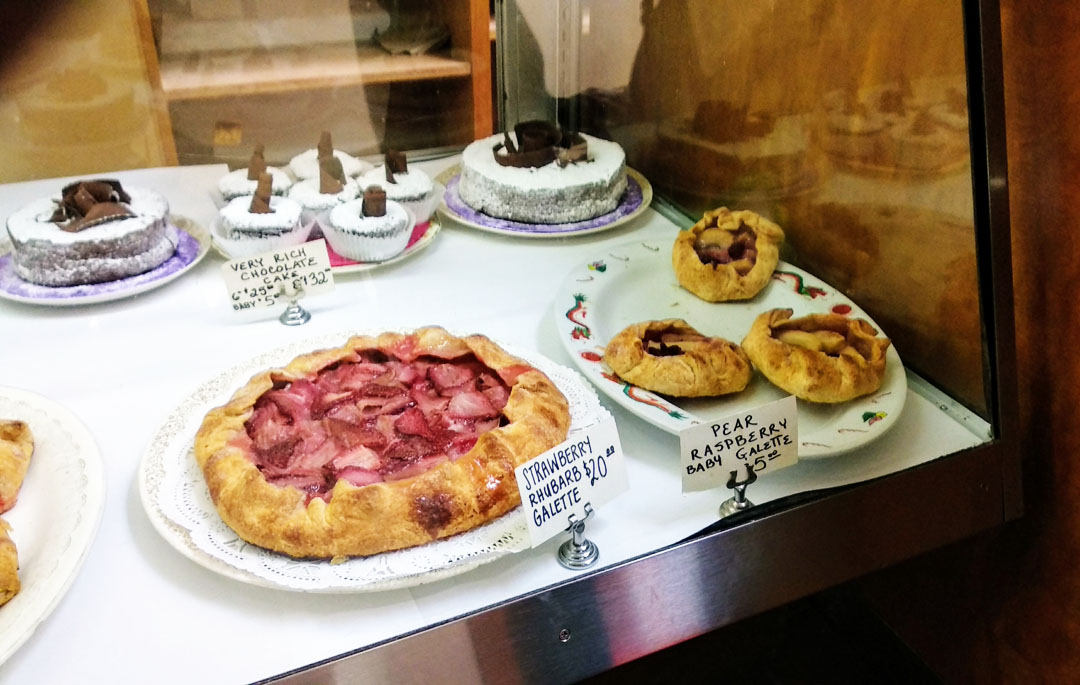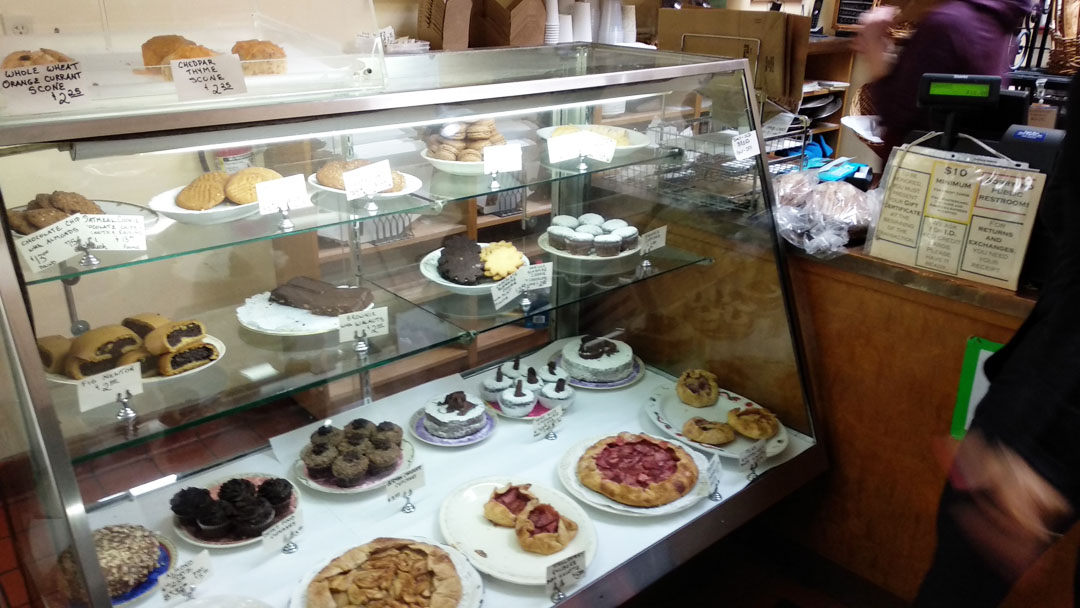 Pear Raspberry Tart (Galette)
I love love love this tart, simple presentation with a fresh organic sophisticated flavor. The tart is layered with intense pear slices just baked beyond tenderness with slight caramelization. The centered is crumbled with intense sour raspberries. If spices were present, you would be hard press to notice. On top, the tart is glittering with random sizes of sugar crystals. You won't crave for just one. You'll be back for more because you know it was made with love and someone who cares. Enjoy!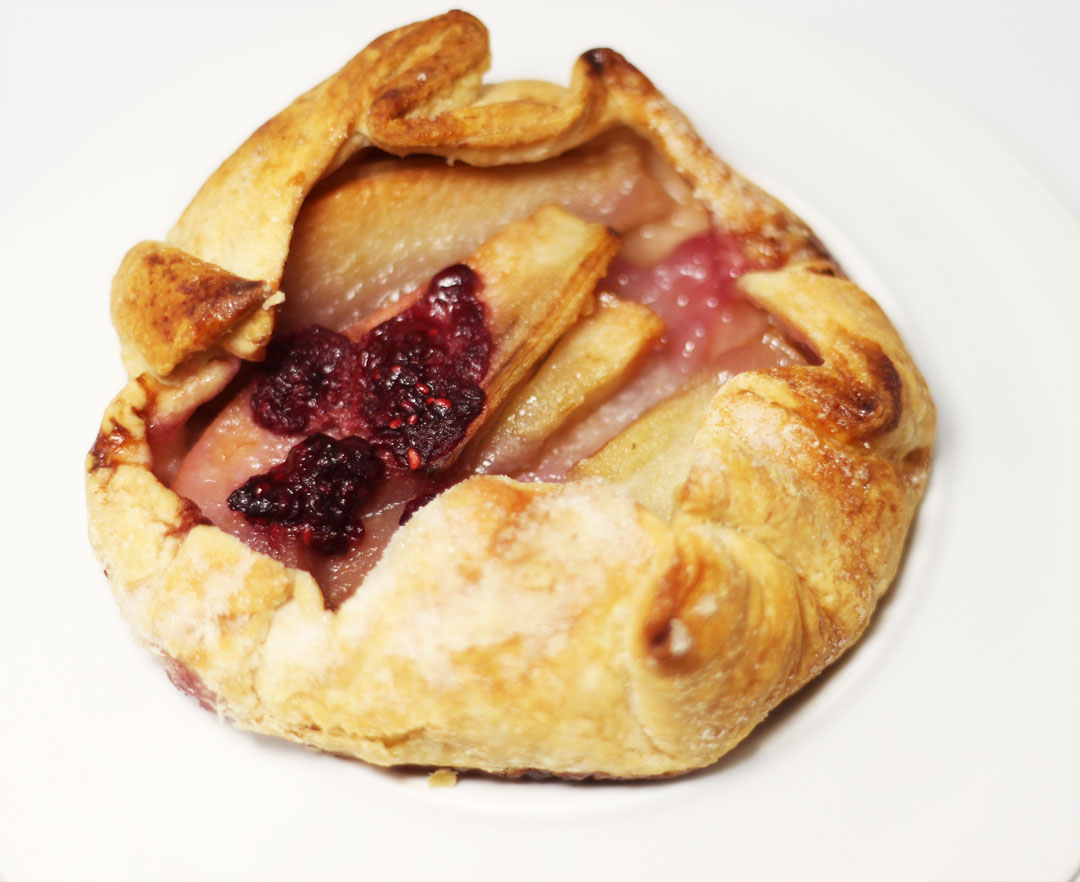 INFO and LOCATION:
DOWNTOWN BAKERY
308 A Center Street Healdsburg, California 95448
Downtown Bakery