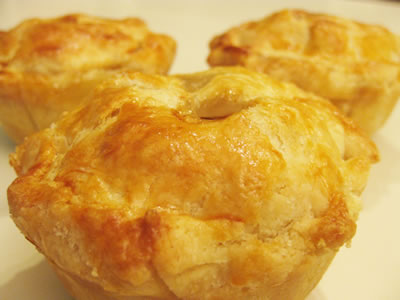 Pie Recipes
Posted by Pie Guy
Mini pies are starting a new trend that is riding on the heels of cupcakes.
They make a great romantic pie to share with your love.
Yes, you can bake them in your toaster oven too. MORE…
Featured Pie Recipes
Why pie recipes?
Because it makes us happy. Pie brings back fond memories that we have with our family and definitely with our dear grandmothers. Our grandmothers always made special pies for us.
Please join us for A Slice of Pie. We are all pie lovers here. The new art form of pie is not lost.
Need help with problem pies? Looking for a new approved pie recipe? Is pie crust difficult for you to make? EverythingPIES.com will hold your hand and take you to pie heaven.
Pie Recipes and more…
Pie Crust Help – Step by Step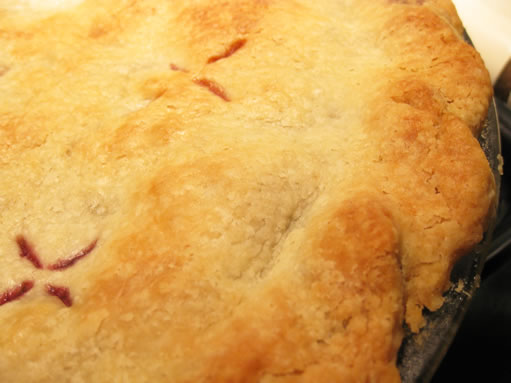 Should the pie crust be feared?
Here are the keys to pie heaven.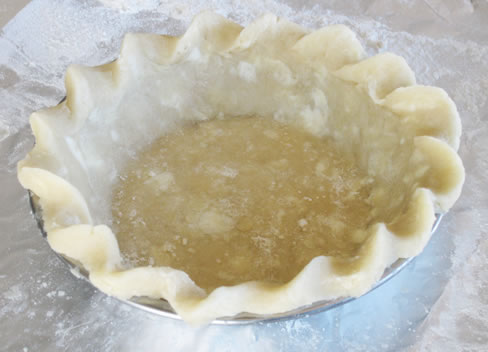 Must have pie crust recipes for all bakers.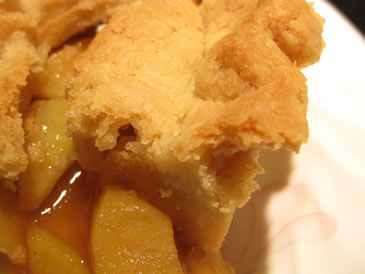 Apple pie, the all-American favorite. We have the best with a twist.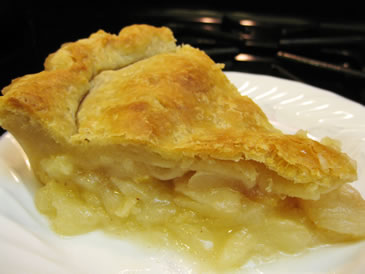 My favorite pie with locally grown pears, ripened off the tree.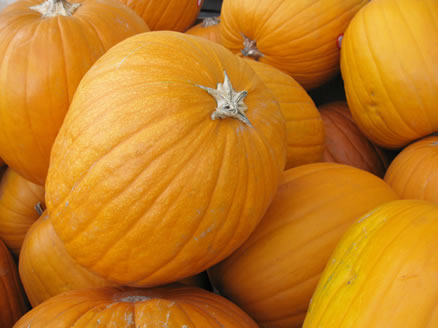 All of your questions about pumpkin pies are answered here with great recipes.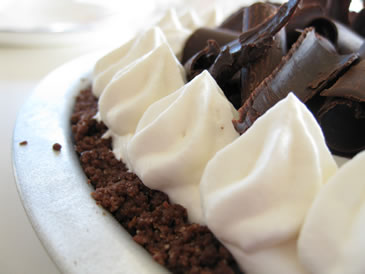 Cream pies are rich in flavor like this divine Chocolate Pie.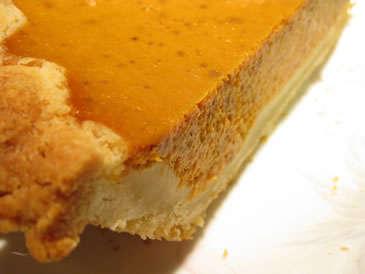 This pie is so creamy it melts in your mouth. Time to taste Fall.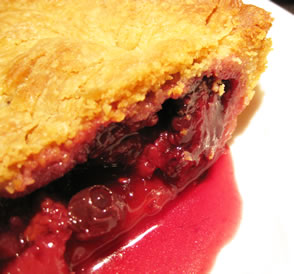 This is a very berry pie sweet and juicy.

I Surrender Everything to Bake Pies
This website is a collection of pie recipes I enjoyed making. Most are sweet pies like apple, custard and chocolate. There could be some savory pies that I bake on occasions, but I'm a diehard for dessert pies.
If you never made a pie before, it is most likely you find it hard making the pie dough (pastry). But really after some practice you'll find it easy. Once you master it, you'll be the envy of all of your family and friends.
When it comes to making pie, the only limits are your imagination and the type of ingredients you have access to. My hopes are that these pie recipes will give you both instruction and inspiration.
From my experience pie making is more of an art than a science. You can have the freshest berries, the best milled flour, the highest quality butter and still turn out an awful pie.
The way you put it together, the method use, the technique you follow is the most important ingredient to any pie. Remember this and you'll be a blue ribbon pie baker.
So roll up your pretty sleeves, spread some flour over your rolling pin, and get ready to bake the most scrumptious pie you have ever eaten.
My Humorous Song, "Mister Pie Guy." Enjoy!
Four Golden Rules for Perfect Pies
1. When it comes to making the pie pastry, be sure to keep all ingredients and utensils cold. The fat used must maintain its hardness through the mixing, rolling and lining process.
2. The only pie thickener you need to know for fruit and berry fillings, and is a secret to most, is ClearGel. This stuff is amazing!
3. Pies with a crust must be placed in a hot, preheated oven to ensure the crust will set up quickly before melting and becoming soggy. Try using the lower section of your oven.
4. Stop guessing if the bottom of the pie is done; use a clear glass pie dish. You can visually see if it's done just by looking for some color in the lower crust. Kiss those soggy bottoms bye-bye.