Subscribe to everythingPIES Newsletter
and Win Prizes
Let me share my Slice of Pie with you.
This is my offer to e-mail subscribers ONLY: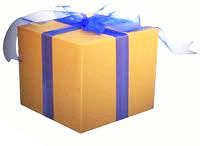 You will get exclusive offers by e-mail
You will be entered for future drawings of great pie gifts°
Win a favorite published pie cookbook
Get site updates before everyone else
Learn of new pie product releases
And definitely get the everythingPIES Newsletter "A Slice of Pie"
RSS (blog) subscribers will only get our Newsletter, no gifts and no cookbooks.
Some offers and gifts are not available to subscribers outside of the United States and Canada.
Subscribe to everythingPIES
Thank you.
Pie Recipes and much more…