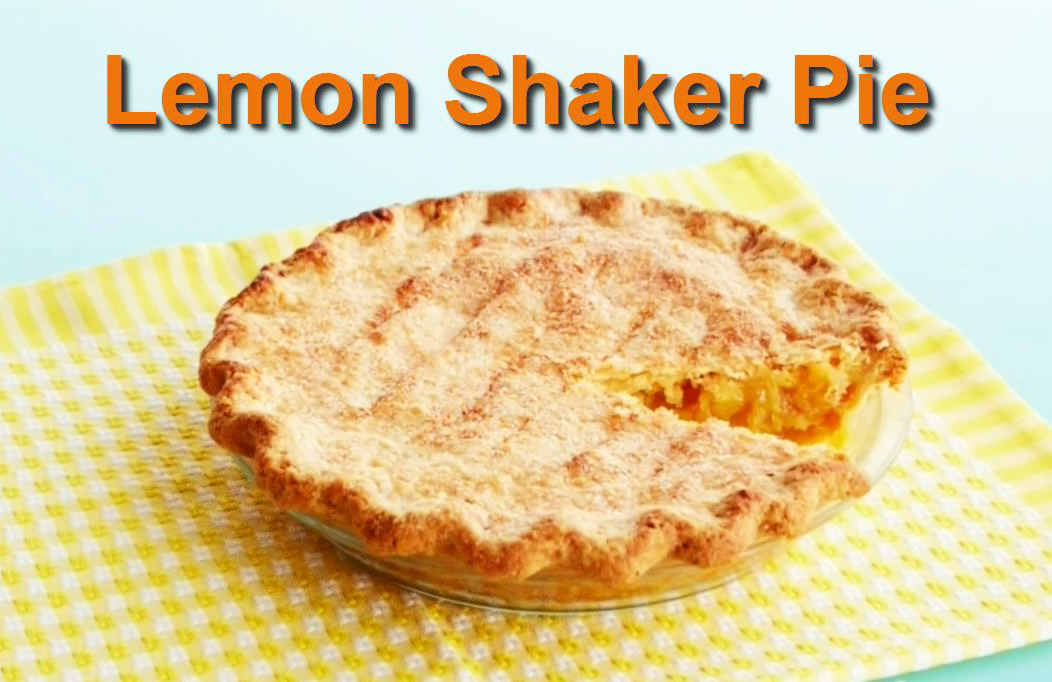 Martha is one of my most favorite pie bakers. I get the feeling she loves her pies and really knows what it takes to make a fabulous one. It would be wonderful to one day to bake with her. I can see us sharing and talking about our favorite pies and walking through her gardens choosing the best fruit and berries for our delight.
In the meantime, I'm reviewing her recipes and learning why they're great and what can be done to make them even better. I'll draw closer to her by following her lead in pie baking.
In these group of recipes from Martha Steward, I'm showing you my collection of some of her best pie stuff. The recipes are enhanced from her Pies and Tarts cookbooks and television series Bake With Martha. Enjoy while we watch and listen to Martha. Never take the good things in life for granted while you try to make the best of what you have.
Lemons The origin of the lemon is unknown.
The 'Meyer' is a cross between a lemon and possibly an orange or a mandarin, and was named after Frank N. Meyer, who first introduced it to the USA in 1908. Thin-skinned and slightly less acidic than the Lisbon and Eureka lemons, Meyer lemons require more care when shipping and are not widely grown on a commercial basis.
This is one of Martha's Shaker Lemon Pie recipes that I modified to make it better, or in another way of thinking, I changed it to my liking hopefully better.
ClearGel was added to give the filling more firmness. If you can get your hands on some Meyer lemons, use them instead.
As for the Meyer lemons, they are a thinner-skinned cousin of the lemons we have readily available in the U.S. Many believe Meyer lemons yielded a better outcome for this pie.
Shaker Lemon Pie Video
Shaker Lemon Pie Ingredients:
CRUST
double-crust 9-inch pie pan
FILLING
14 ounces lemons, thin-skinned (about 4 lemons)
3 cups plus 2 tablespoons granulated sugar
6 large eggs
2 tablespoons ClearGel
1/4 teaspoon salt
FINISHED TOP(optional)
1 egg, beaten (egg wash)
Sanding sugar, for sprinkling
Shaker Lemon Pie Directions:
Filling: Wash and cut 2 of the lemons into paper-thin slices. (It is very important to slice the lemons as thinly as possible; use a very sharp knife or an electric meat slicer, if one is available.)
Remove the peel and pith of the remaining lemons, just use the flesh; slice the flesh very, very thinly, and add it to the other slices in a large mixing bowl. Add all the sugar but 2 tablespoons and coat all the lemon slices. Cover the bowl with plastic wrap and let the mixture rest overnight, stirring occasionally. This reduce some of the bitterness from the rind.
Next Day:
Crust: Preheat the oven to 400°.
Place one pie dough round into a 9-inch pie plate and chill.
Filling: Add the beaten eggs to the sugar-coated lemon slices and mix well.
Mix ClearGel to the rest of the sugar with some salt and add to lemon mixture.
Pour the mixture into the prepared pie shell, neatly arranging some of the lemon slices on top.
Cut long, even slashes 1 inch apart in the other pastry round and cover the filling with it. Crimp the edges of the pie to seal. Brush the pastry top and edges with the egg and sprinkle with sugar.
Bake for 20 minutes. Cover the edges of the pie with foil. Reduce the oven temperature to 375° and continue baking until the crust until it is golden brown and shiny, and the filling is bubbling, about 30 minutes.
Let cool on a rack before serving.
Tip
Try this recipe with oranges. Use 1 cup less sugar.