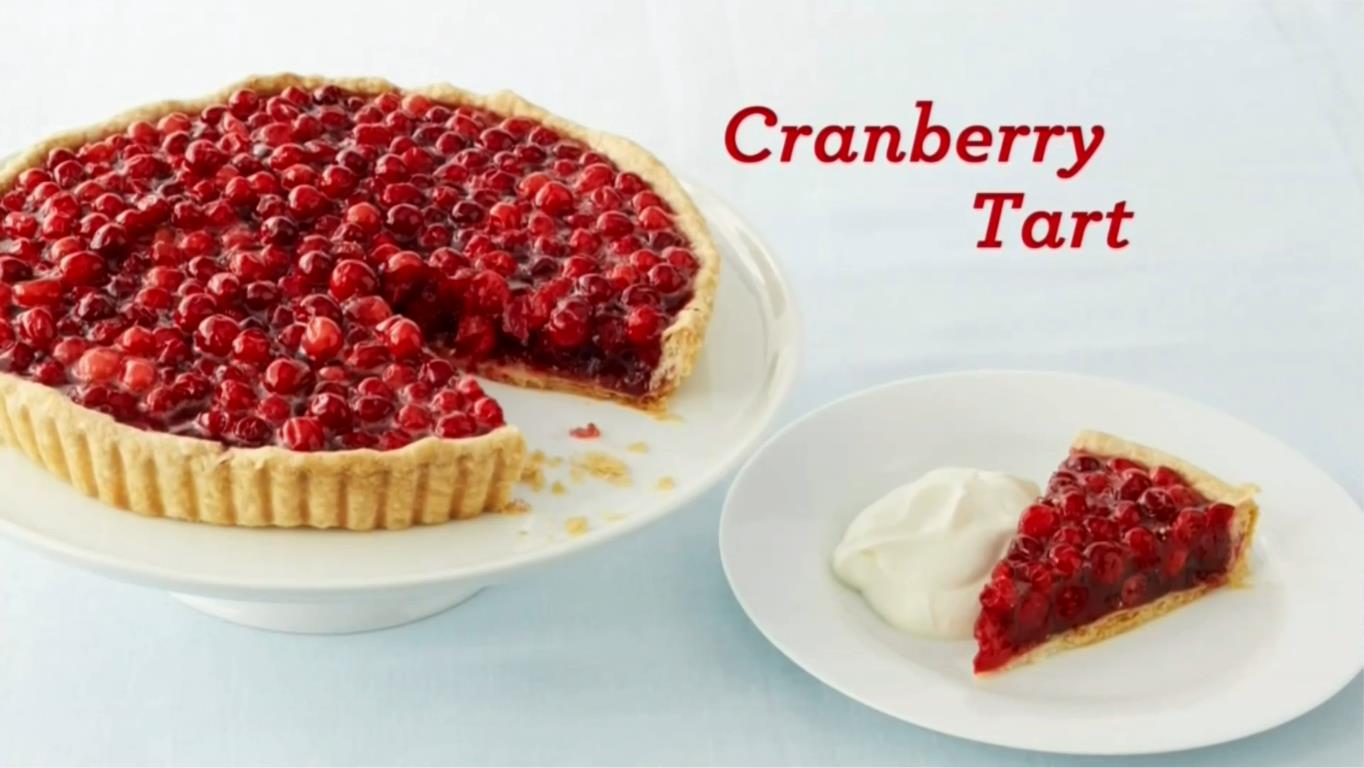 Martha is one of my most favorite pie bakers. I get the feeling she loves her pies and really knows what it takes to make a fabulous one. It would be wonderful to one day to bake with her. I can see us sharing and talking about our favorite pies and walking through her gardens choosing the best fruit and berries for our delight.
In the meantime, I'm reviewing her recipes and learning why they're great and what can be done to make them even better. I'll draw closer to her by following her lead in pie baking.
In these group of recipes from Martha Steward, I'm showing you my collection of some of her best pie stuff. The recipes are enhanced from her Pies and Tarts cookbooks and television series Bake With Martha. Enjoy while we watch and listen to Martha. Never take the good things in life for granted while you try to make the best of what you have.
Coconut Milk In North America, Native Americans were the first to use cranberries as food. Native Americans used cranberries in a variety of foods, especially for pemmican, wound medicine, and dye. Cranberries are harvested in the fall when the fruit takes on its distinctive deep red color. To harvest cranberries, the beds are flooded with six to eight inches of water above the vines.
This is one of Martha's Cranberry Tart recipes that I modified to make it better, or in another way of thinking, I changed it to my liking hopefully better.
Brown sugar was add to give this tart more depth in flavor.
Cranberry Tart Video
Cranberry Tart Ingredients:
CRUST
single 10-inch tart pan with removable bottom
FILLING
1/2 cup cold good water (or filtered)
2 envelopes unflavored gelatin
6 cups fresh cranberries
1 3/4 cups white sugar
1/4 cup brown sugar, to taste
1 cup red currant jelly (or equal part Concord and Apple jelly with a splash of fresh lemon juice)
2 tablespoons cognac (adult version)
DOLLOP (optional)
1 1/2 cups chilled heavy cream
1/2 teaspoon bourbon vanilla
2 tablespoons powdered sugar
Cranberry Tart Directions:
Crust: Preheat oven to 375 degrees.
Roll out pie dough into a 12-inch round, about 1/8 inch thick.
Place dough into a 10-inch round fluted tart pan with a removable bottom. Fold edges toward center to reinforce; press into sides of tart ring.
Dock bottom all over with a fork. Freeze until firm, about 15 minutes.
Line with parchment or foil, and fill with pie weights or dried beans. Bake until it is set, about 20 minutes. Remove weights and parchment. Bake until bottom is golden and dry, about 10 – 15 minutes more.
Let cool.
Filling: Place cold water in a small bowl. Sprinkle gelatin over water; let stand until softened, about 5 minutes.
Combine cranberries, sugar, jelly, and cognac in a saucepan and cook over low heat 12 to 15 minutes. Do not overcook or the mixture will become too watery; cranberries should be soft but not bursting.
Remove from heat and let cool slightly. Stir in gelatin and let cool completely.
Pour cranberry filling into baked tart shell and chill for at least 1 hour before serving.
Topping (optional):
Beat together cream and confectioners' sugar with a mixer until soft peaks form. Put a dollop of whipped cream on top of the tart pieces. Serve immediately.
Tip
If you do not have cognac, you may use good brandy.