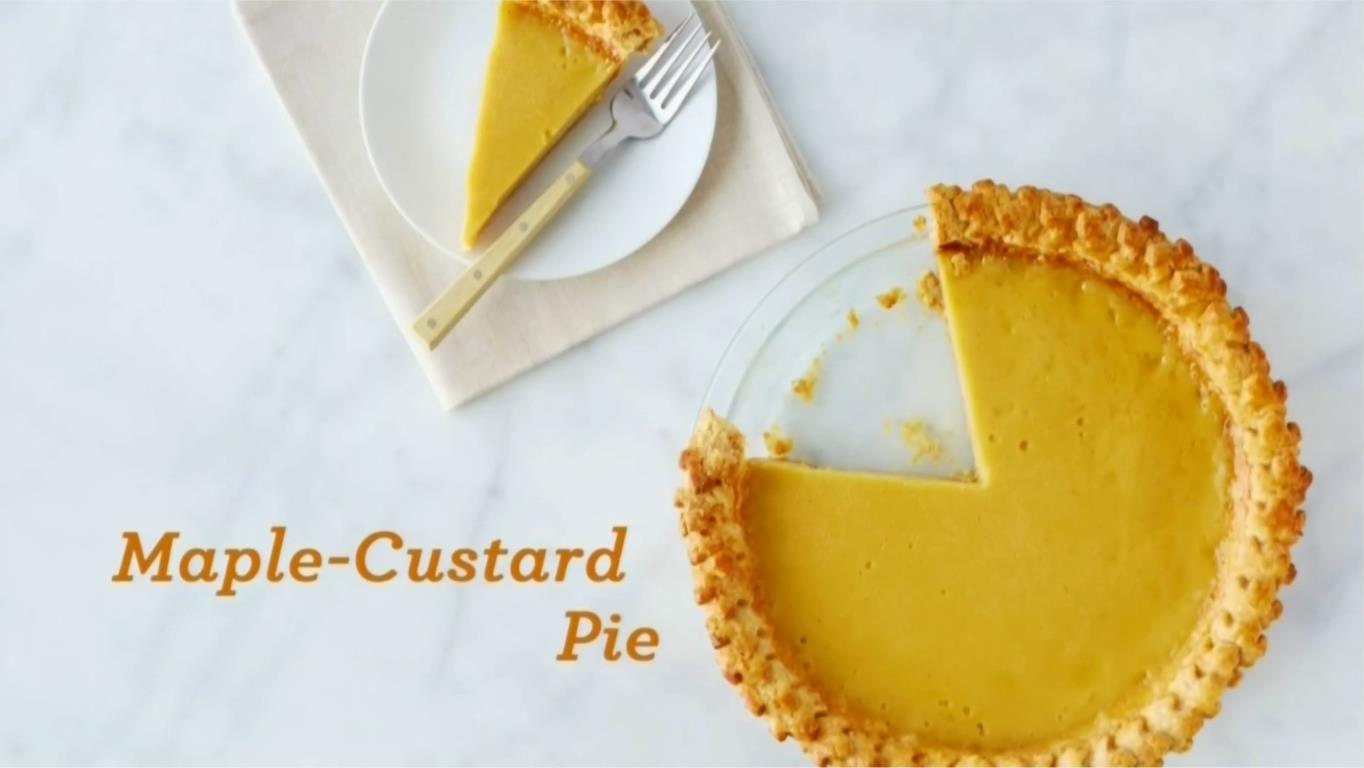 Martha is one of my most favorite pie bakers. I get the feeling she loves her pies and really knows what it takes to make a fabulous one. It would be wonderful to one day to bake with her. I can see us sharing and talking about our favorite pies and walking through her gardens choosing the best fruit and berries for our delight.
In the meantime, I'm reviewing her recipes and learning why they're great and what can be done to make them even better. I'll draw closer to her by following her lead in pie baking.
In these group of recipes from Martha Steward, I'm showing you my collection of some of her best pie stuff. The recipes are enhanced from her Pies and Tarts cookbooks and television series Bake With Martha. Enjoy while we watch and listen to Martha. Never take the good things in life for granted while you try to make the best of what you have.
Maple The Sugar maple (A. saccharum) is tapped for sap, which is then boiled to produce maple syrup or made into maple sugar or maple taffy. It takes about 40 liters (42 US qt) of sugar maple sap to make 1 liter (1.1 US qt) of syrup.
This is one of Martha's New England Maple Custard Pie recipes that I modified to make it better, or in another way of thinking, I changed it to my liking hopefully better.
A little more cream was added to filling to give a fuller pie and to balance the heaviness of the maple syrup.
New England Maple Custard Pie Video
New England Maple Custard Pie Ingredients:
Adapted from Marhtha Steward
CRUST
double-crust 9-inch pie pan
FILLING
1 cup pure maple syrup
2 1/4 cups heavy cream
1 large egg
4 large egg yolks
1 teaspoon pure vanilla extract
1/2 teaspoon coarse salt
Dash freshly grated nutmeg
FINISHED TOP(optional)
New England Maple Custard Pie Directions:
Crust: Roll out 1 disk of dough to just under 1/4 inch thick on a lightly floured surface and place into a 9-inch glass pie plate.
Trim excess, leaving a 1-inch overhang; fold edges under and set aside.
Roll out half of remaining disk of dough (reserve remaining dough for another use) to just under 1/4 inch thick, cut out small leaf shapes, and mark veins with a knife. Brush edges of the pie crust with egg wash and apply leaves.
Freeze for at least 1 hour.
Preheat oven to 375 degrees.
Brush pastry leaves with more egg wash.
Line crust with parchment and fill with pie weights or dried beans. Bake until crust is set, 15 to 20 minutes.
Remove pie weights and parchment, and continue to bake until bottom of crust is lightly browned, about 10 minutes more. Let cool completely on a wire rack, about 1 hour.
Filling: Reduce oven temperature to 300 degrees.
Place syrup in a large saucepan over medium-high and cook until reduced by a quarter, 5 to 7 minutes. Stir in cream and bring to a simmer; remove from heat.
In a medium bowl, whisk together egg, yolks, vanilla, salt, and nutmeg.
Whisking constantly, slowly add cream mixture to egg mixture, and strain custard mixture through a fine-mesh sieve into a large glass measuring cup.
Pour custard into crust and place on a rimmed baking sheet. Bake until filling is just set but still slightly wobbly, 45 to 60 minutes.
Let cool on a rack before serving.
Tip
Add orange zest to the filling for another variation of this recipe.