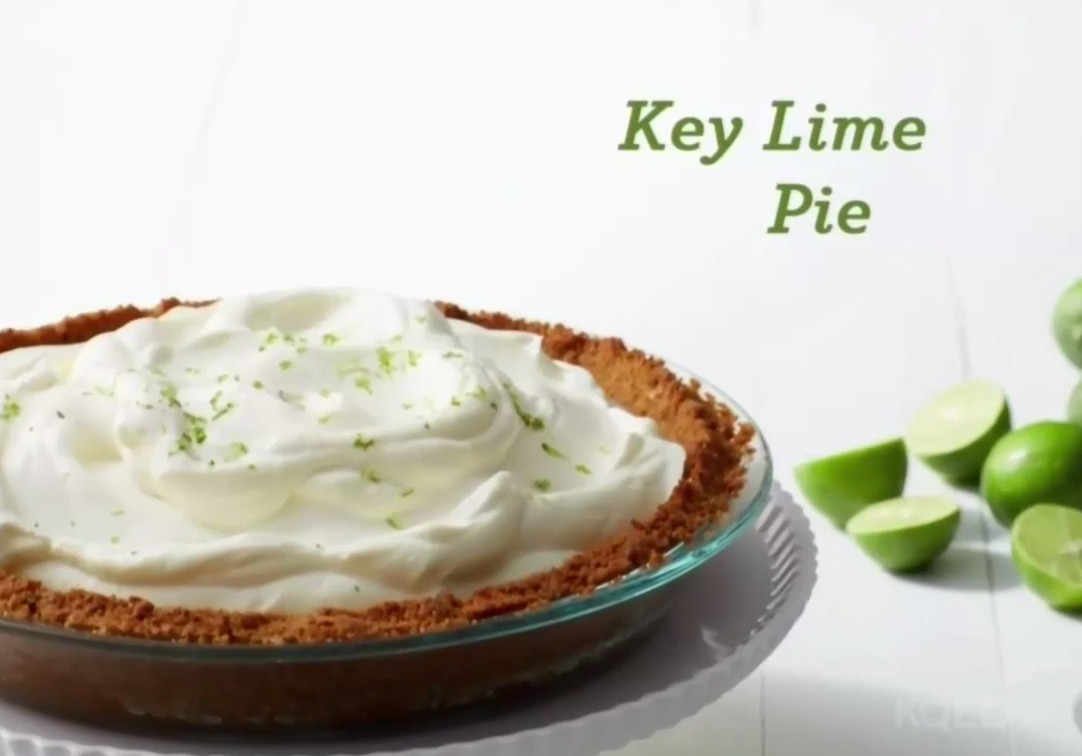 Martha is one of my most favorite pie baker. I get the feeling she loves her pies and really knows what it takes to make a fabulous one.
The Key Lime Pie. According to the Florida Senate: The 2006 Florida Legislature designated key lime pie as the official state pie. The key limes (Citrus aurantifolia Swingle) used to make this dessert are named after the Florida Keys where the key limes originated in the United States.
This is one of Martha's Key Lime Pie recipes that I modified to make it better, or in another thinking, I changed it to my liking hopefully better. The recipe is below the video.
Key Lime Pie Video
Ingredients:
CRUST
single  9-inch crust pie
1 1/2 cups graham-cracker crumbs
6 tablespoons unsalted butter, melted and cooled
3 tablespoons sugar
1/4 teaspoon ground cinnamon
1 good pinch of salt
FILLING
2 tablespoons sugar
1/2 cup freshly squeezed key-lime juice
1 tablespoon grated Key lime zest, plus more for garnish
1 tablespoon fresh lemon juice
1 can (14 ounces) can sweetened condensed milk
4 large egg yolks
TOPPING
1 cup chilled heavy cream
1/4 teaspoon bourbon vanilla
2 tablespoons powdered sugar
Key Lime Pie Directions:
Crust: Heat oven to 375 degrees.
Combine graham-cracker crumbs, butter, and  sugar in a medium bowl; mix well.
Transfer mixture to 9-inch pie pan and press into bottom and up sides with a flat-bottomed measuring cup.  , use bottom of water glass to flatten crumbs.
Bake until lightly browned, about 15 minutes. Remove from oven, and allow it to completely cool.
Filling: Lower oven to 325 degrees.
In a medium bowl, gently whisk together condensed milk, egg yolks, Key lime juice, and zest.
Pour through a strainer and into the prepared, cooled crust.
Return pie to oven, and bake until the center is set but still quivers like jello when the pan is wiggled about 20 to 25 minutes (filling will set as it cools). Let cool completely on a wire rack.
Remove from oven and allow to completely cool.Let cool completely on a wire rack.
Topping: Shortly before serving, combine cream, vanilla and  2 tablespoons sugar in the bowl of an electric mixer fitted with a whisk attachment. Whisk on medium speed until soft peaks form, 2 to 3 minutes.
Spoon over cooled pie; garnish with zest. Serve immediately.
Do Ahead
Pie (without topping) can be made, loosely covered, and chilled for up to 2 days.: Serve with sweetened whipped cream.