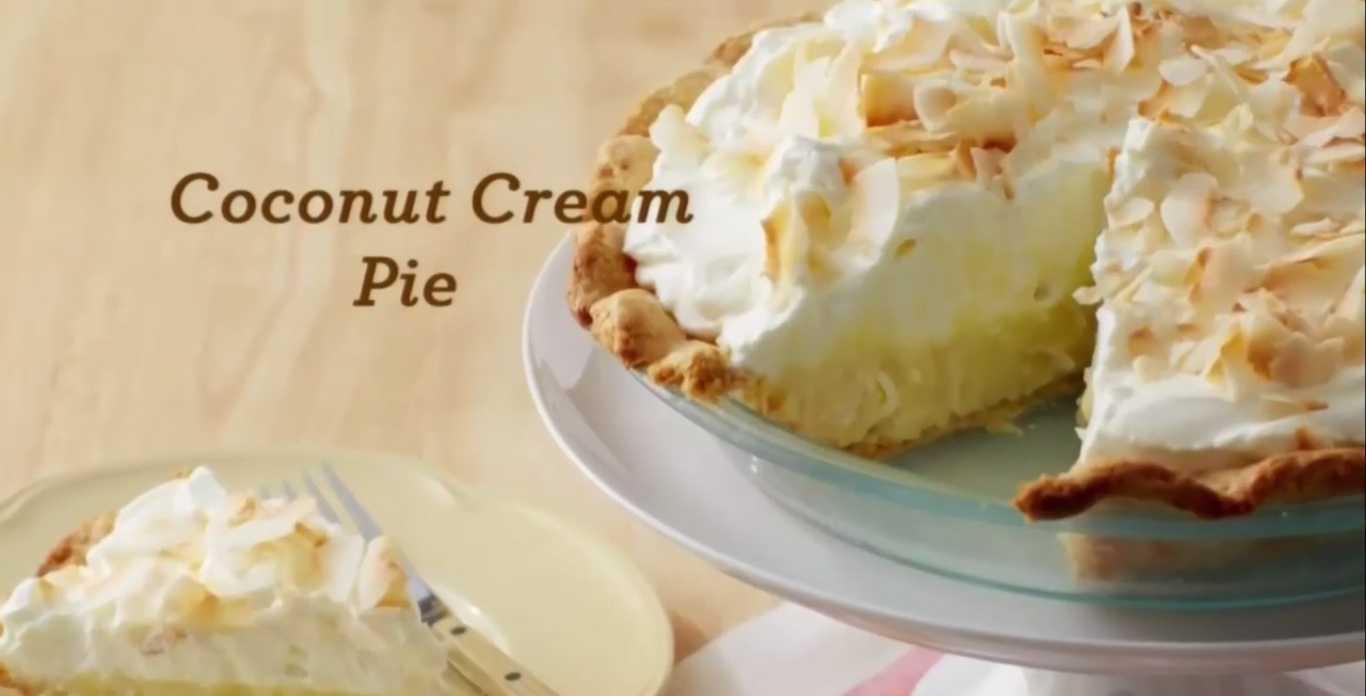 Martha is one of my most favorite pie bakers. I get the feeling she loves her pies and really knows what it takes to make a fabulous one. It would be wonderful to one day to bake with her. I can see us sharing and talking about our favorite pies and walking through her gardens choosing the best fruit and berries for our delight.
In the meantime, I'm reviewing her recipes and learning why they're great and what can be done to make them even better. I'll draw closer to her by following her lead in pie baking.
In these group of recipes from Martha Steward, I'm showing you my collection of some of her best pie stuff. The recipes are enhanced from her Pies and Tarts cookbooks and television series Bake With Martha. Enjoy while we watch and listen to Martha. Never take the good things in life for granted while you try to make the best of what you have.
Coconut Milk Coconut milk, not to be confused with coconut water, is obtained primarily by extracting juice by pressing the grated coconut white kernel or by passing hot water or milk through grated coconut, which extracts the oil and aromatic compounds.
This is one of Martha's Coconut Cream Pie recipes that I modified to make it better, or in another way of thinking, I changed it to my liking hopefully better.
Coconut Cream Pie Video
Ingredients:
CRUST
single  9-inch crust pie
FILLING
1 1/4 cups half-and-half milk
1 1/2 cups unsweetened coconut milk (can)
3/4 cup granulated sugar
1/4 cup cornstarch
1/2 teaspoon coarse salt
4 large egg yolks
3/4 teaspoon pure vanilla extract
1 tablespoon unsalted-butter
1 cup shredded sweetened coconut
TOPPING
1 1/2 cups chilled heavy cream
1/2 teaspoon bourbon vanilla
2 tablespoons powdered sugar
1/2 cup large-flake unsweetened dried coconut toasted (optional)
Coconut Cream Pie Directions:
Crust: Preheat oven to 375 degrees.
Roll out pie dough into a 12-inch round, about 1/8 inch thick.
Place dough into a 9-inch pie plate. Trim edge to 1 inch, fold under. Crimp edge as desired.
Dock bottom all over with a fork. Freeze until firm, about 15 minutes.
Line with parchment or foil, and fill with pie weights or dried beans. Bake until edge is golden and set, about 20 minutes. Remove weights and parchment. Bake until bottom is golden and dry, about 10 minutes.
Let cool.
Filling: Combine granulated sugar, cornstarch, and salt in a medium saucepan.
Whisk in coconut milk and whole milk. Cook over medium-high heat, stirring constantly, until bubbling and thick, about 7 minutes.
Whisk egg yolks in a medium bowl. Add some of the hot milk mixture to yolks in a slow, steady stream, then add this back to the hot milk in saucepan, whisking until completely incorporated. Bring to a boil over medium heat, stirring constantly, 1 to 2 minutes until it coasts the back of a spoon.
Strain custard through a fine sieve into a bowl, and stir in vanilla and shredded coconut and butter.
Pour into piecrust, and give it a shake to level and release air bubbles.
Wrap tightly in plastic, and refrigerate until filling is completely set, about 4 hours, and up to 2 days.
Topping: Preheat oven to 350 degrees. Spread large-flake coconut evenly on a rimmed baking sheet. Bake until golden, 10 to 12 minutes, tossing occasionally. Let cool.
Beat together cream and confectioners' sugar with a mixer until soft peaks form. Top pie with cream, and sprinkle with toasted coconut. Serve immediately.
Do Ahead
Pie (without topping) can be made, loosely covered, and chilled for up to 2 days.: Serve with sweetened whipped cream.