Flaky Pie Crust Recipe with Butter © – The State Fair Winner
Posted by The Pie Guy
Makes one 10 to 9 inch pie, double crust, dough. Total prep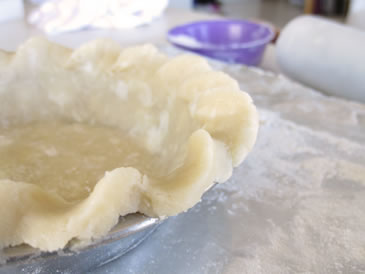 This State Fair Winning super flaky pie crust recipe is For Your Eyes Only!
Please DO NOT copy or reprint this recipe.
Recipe is for personal use only.
You may link to this recipe.
Calling all pie lovers. This is the pie crust to crush all competitions.

I have tweaked this recipe for over 10 years before finalizing that this is the crust I will use for pie competitions.
My recipe does not exist anywhere on the Internet except for here. The recipe is similar to what you might find in pastry cookbooks but with special variations that set it apart. This is it for the upper crust.
As I said many times, a perfect pie starts with a solid foundation, your pie crust. No matter what the filling is a bad pie crust will ruin the whole pie.
This pie crust is super flaky.
It is very tasty.
And the impossible combination, it is tender.
You will need to read the recipe yourself to discover how this was done. So what are you waiting for, let´s get baking.

Flaky Pie Crust Recipe with Butter © – The State Fair Winner
—Ingredients—
Pastry dough – double crust

2 1/2 cups King Arthur all-purpose flour (Red bag)
Of course you can substitute
with other brands
1/2 cup Pillsbury Softasilk Cake Flour
2 tablespoons sugar
1/2 teaspoon fine salt
1/2 cup ice cold water (do not use all at once)
1 teaspoon cold Crisco Pure Corn Oil
1 cup (2 sticks) cold Challenge Unsalted Butter
Directions making the dough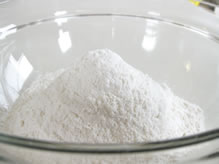 1. Add all your dry ingredients to a chilled glass bowl and tossed the mixture with a fork.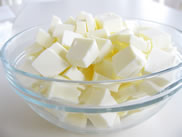 2. Cube your butter into small pieces.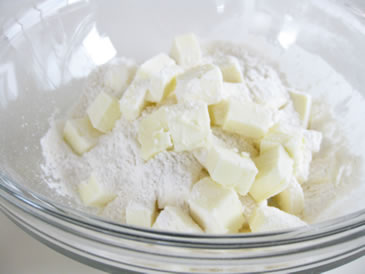 3. Add your butter to the bowl of flour.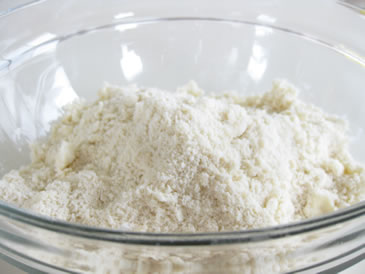 4. Using just your finger tips rub the cold fat into the flour. Stop when the mixture resembles cracker crumbs and tiny peas.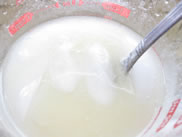 5. Whip the ice cold water and oil until it looks cloudy and the mixture looks a little foamy. Quickly add three-fourths of this to the dry ingredients and toss with a fork. If it is not coming together add the remaining liquid.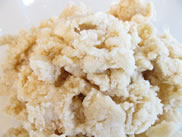 6. The dough should look somewhat dry but come together when squeezed in your hands.
Do Not
over work
the dough.
It will
make it tough.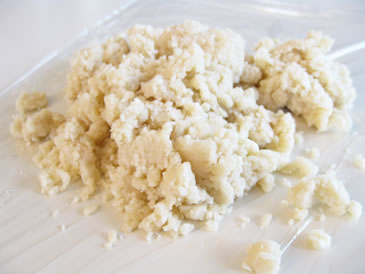 7. Now divide this mixture in half to make two balls by squeezing it all together. Compress and flatten the balls to form two large disks.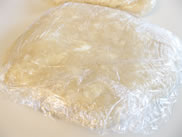 8. Wrap disks tightly with plastic wrap and chill for 30-60 minutes. You can freeze them for two months by adding a foil wrap to the covered disks.
9.
Your dough is now ready for your favorite pie recipe.
Happy baking!