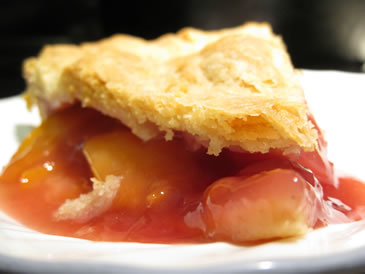 Pie Recipes
Posted by Pie Guy
Is this not a beautiful looking pie filling?
But you must smell the fragrance coming from this pie.
The taste is simply divine.
This pie is easy to make and very fulfilling. MORE...
Featured Pie Recipes
Why pie recipes?
Because it makes us happy. Pie brings back fond memories that we have with our family and definitely with our dear grandmothers. Our grandmothers always made special pies for us.
Please join us for A Slice of Pie. We are all pie lovers here. The new art form of pie is not lost.
Need help with problem pies? Looking for a new approved pie recipe? Is pie crust difficult for you to make? EverythingPIES.com will hold your hand and take you to pie heaven.
Pie Recipes and more...